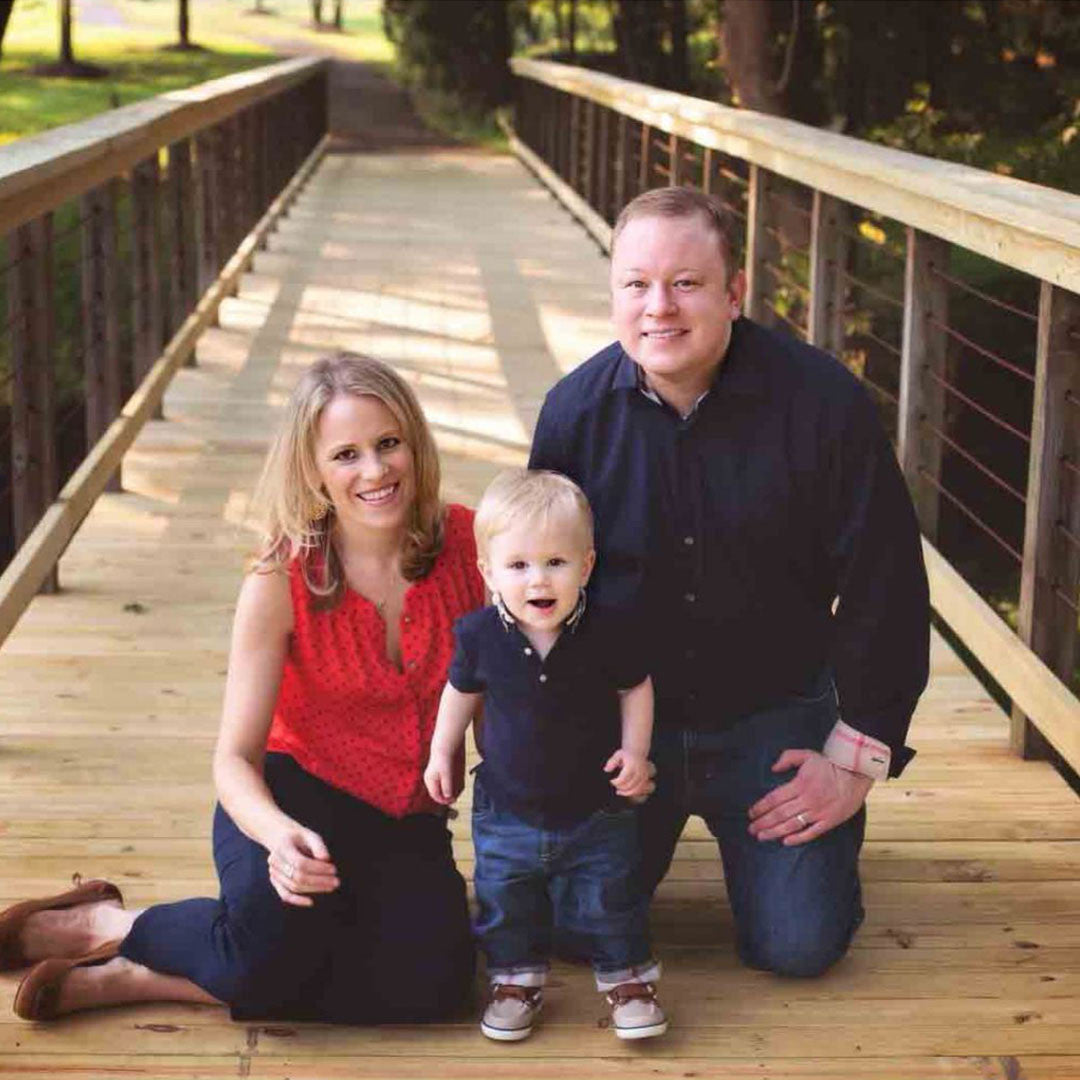 Meet Kate! 10 Questions for a Fashionable Mom


Q. What is your name, age and profession (if applicable/as comfortable)?
A. Kate S, 30-something, director at a health policy non-profit. 
Q. Is fashion important to you? If so, why? If not, why not?
A. It's important to me to look nice and pulled together, but I wouldn't say I'm obsessed with being on-trend. I like to invest in classic, well-made pieces (pants, dresses, blazers) that last for years and then mix in more trendy & seasonal items. 

Q. Describe your fashion style, likes/dislikes prior to becoming pregnant.
A. Preppy/classic!

Q. What was your maternity style like?
A. Sun dresses, sun dresses, sun dresses! Fortunately I started showing around spring/summer so I lived in dresses. It was incredibly easy and comfortable. Before that I was able to use a BellaBand with pants I already owned, highly recommend investing in one or more so you don't have to spend so much on maternity clothes during those early months.
I never wore maxi dresses before I was pregnant...but found those easy & comfy. I was able to wear non-maternity dresses for awhile and then my favorite stores for those later months of pregnancy for maternity dresses were H&M (cheap, casual but can dress up with belts, jewelry) and Rosie Pope (nicer, pricier dresses but so flattering and perfect for showers, work, etc.) Also key to my maternity style were Spanx or Assets at Target for maternity leggings & tights. For my prenatal yoga class, workouts and lounging around outfits I relied on GapMaternity for yoga pants, tanks & t-shirts.
I also highly recommend checking out "Bump It Up" (http://www.bumpitupstyle.com/) for tips on styling a bump! :)
Q. Since becoming a mother, how would you describe your style? Has it changed since becoming a mother?
A. When nursing/pumping at work I did purchase few nursing tops and tanks and they were a great investments. Pea in the Pod has cute tops and I loved the Bravado nursing tanks for layering. I also used my BellaBand again both for layering with regular tops for nursing/pumping so I didn't have to expose too much skin and for that initial period when your pre-baby pants don't quite fit yet!
Overall I don't think my style has changed really....I still wear a lot of the same clothes and shop the same stores....I probably just spend a lot less time in-person shopping and a lot less money on clothes for myself now! I do tend to have seasonal go-to items that make it easy to get dressed quickly before work -- for fall/winter skinny pants, boots & blazers, for spring/summer dresses, cardigans & sandals/flats.
Q. My favorite clothing brand or brands are:
A. Banana Republic & J Crew are my go-to stores. Citizens of Humanity Jeans. The East Coast-based store South Moon Under has amazing accessories and cute, unique & fun clothes to mix in with your staples. I adore Tory Burch flip flops, sandals, flats & purses and Clarks has the best comfortable yet stylish boots.

Q. Name up to three celebrities/notable moms whose style you admire.
A. I just went to my Pinterest style boards to keep myself honest and these are 3 celebs whose outfits I've pinned -
Reese Witherspoon - maternity and mom style
Kristen Cavallari - she was pregnant when I was so I was often checking out what she was wearing! I actually bought a maxi dress I saw her wearing in a magazine -- it turned out to be from Kmart! Who would have guessed!?!
Alyson Hannigan - off-screen and her maternity/mom style on How I Met Your Mother

Q. Is your child/children's fashion important to you?
A. Yes! It's funny when I found out I was having a boy some moms said don't worry there are some cute boy clothes out there as sort of a consolation for not being able to but adorable baby girl clothes. I actually think there are a TON of cute boy clothes!! Carter's is the most practical for under a year everyday clothes since they go through them so quickly. I also really love Janie & Jack, Baby Gap and Ralph Lauren Baby - great high-quality preppy fashion and they all have great sales!

Q. Sarah doesn't think having a baby means the end of her time as a stylish, modern woman. Do you think moms can be fashionable and practical at the same time? What are your best tips?
A. Of course. Love Pinterest for style ideas - coming up with new outfits based on items you already own. Figure out easy & quick outfits by season, and when you find a pair of flattering pants or a style/cut of a dress you you love, invest in a few colors. Splurge a little on accessories (shoes, bags, jewelry) you love and that you can wear over & over again with multiple outfits.