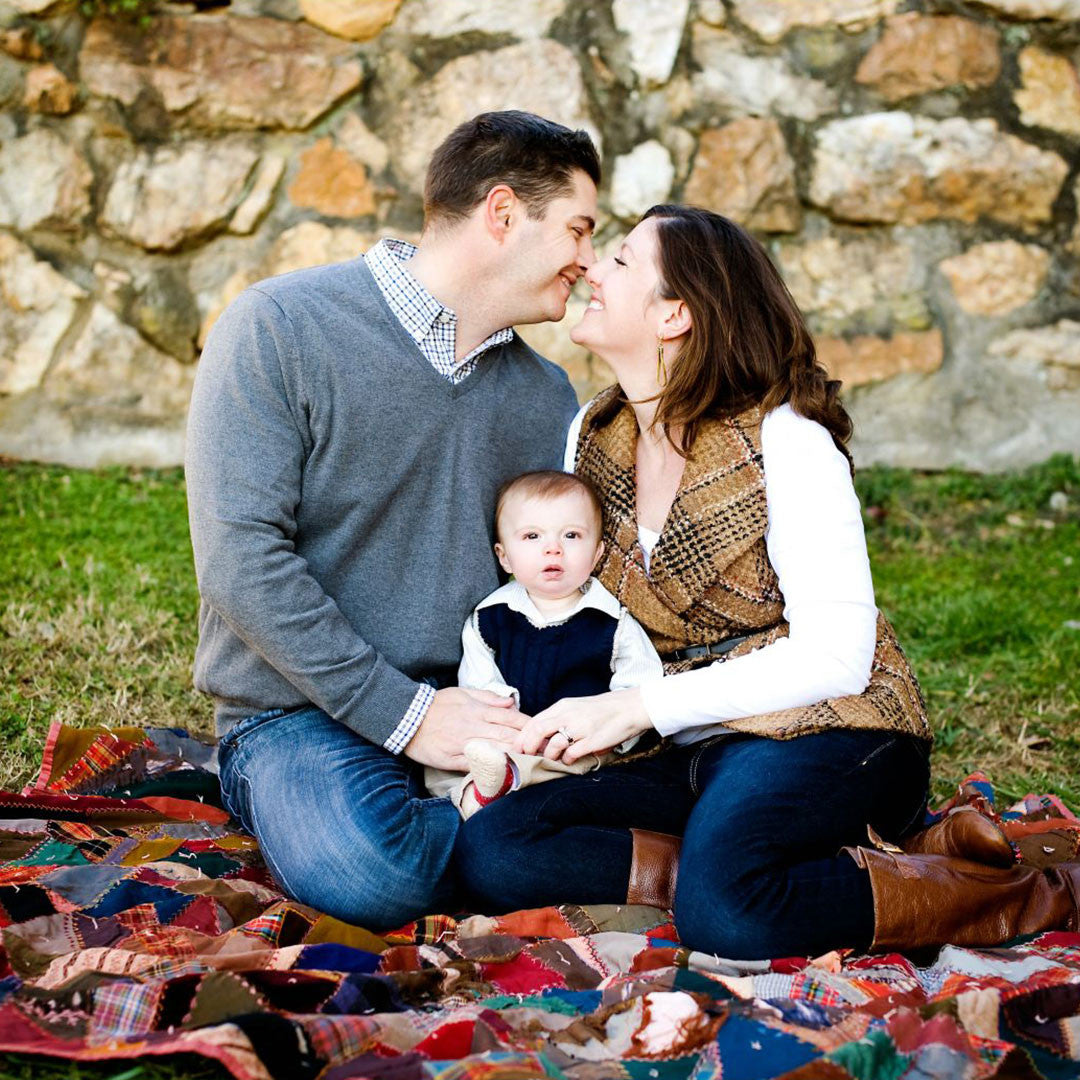 Meet Shannon! 10 Questions for a Fashionable Mom

Q. What is your name, age and profession?
A. Shannon Green, 34, Director for Global Engagement on the National Security Staff
Q. What as your journey into motherhood?
A. My journey into motherhood started with my  niece and nephew. Up until that point, I knew  that I wanted to have kids, some day, but I  didn't feel a sense of urgency. Once I fell head  over heels for them, it was only a matter of  time. My husband and I had been together 11  years when we started to try to get pregnant  with our first child. We really wanted to wait  until we had done all of the things that only  DINKS (double income no kids) can do,  especially travel. After about 8 months of trying  to get pregnant, we were overjoyed when we  found out we were pregnant on my husband's  birthday. I felt an immediate connection to our  son and really enjoyed pregnancy, at least until  the end of the last trimester. I felt more confident during my pregnancy, despite the physical transformation, than I had ever before. My son is everything I could have ever wanted. This serious career woman is absolute putty in his hands, especially when he gives me one of his giant hugs or cups my face in his hands and says, "mommy, snuggle with me"! Now we are expecting our second child -- a boy -- and going through a transition all over again.
Q. Is fashion important to you? If so, why? If not, why not?
A. Yes. I love the feeling of being well put together. Having an outfit on that is well-tailored, unique, and sophisticated makes me feel really confident and puts a bounce in my step!
Q. Describe your fashion style, likes/dislikes prior to becoming pregnant.
A. I loved to wear high heels, despite the fact that I am already tall, and had a serious addiction to purses. Luckily, even at my most pregnant, I could still rock those purses. I liked, and still like, mixing classic, feminine staples with more modern, edgy pieces. I was always looking for special touches on my clothing – a perfectly placed bow, buttons up the back, a delicate ruffle, leather patches on the elbows of a sweater. I enjoyed wearing clothes, shoes, and purses that were made of beautiful materials – like cashmere, soft leather, and silk. Before becoming pregnant, I loved wearing fitted, shapely dresses, like something you would see out of Mad Men.

Q. What was/is your maternity style?
A. I try to avoid the maternity pitfalls – polyester pants and trapeze-style dresses – but even these days, it is hard to find stylish maternity clothes that are also professional. I am relying on some really cute cardigans, empire-wasted dresses, and a good pair of well-made black pants for work. I found some really cute, but expensive clothes at Apple Seed boutique in Old Town. For less expensive but stylish maternity clothes, especially in the spring and summer, Old Navy and Motherhood Maternity are my go-to stores. During this second pregnancy, I have been more focused on saving money and have found great deals at local consignment stores and in my friends' closets!
Q. Since becoming a mother, how would you describe your style? Has it changed since becoming a mother?
A. It has definitely been more challenging to be stylish, despite my best efforts. When I went back to work after having my first baby, I still had a good 10 pounds of pregnancy weight to lose, and of course, things had shifted, so some of my favorite outfits didn't fit. Since I was still nursing and pumping at work, I wore a lot of cardigans or button-up jackets with boot-cut pants. Having to plan outfits around pumping was definitely limiting, so I tried to amp up the style with accessories, high-heeled shoes or boots, and a great purse. As my son got older, my style became a lot more practical. In the mornings, I wait until I am about to walk out the door before getting dressed so I don't get dirty. When I get home, I change almost immediately for the same reason! On the weekends, I dress a lot more casually than I used to – you are likely to find me in skinny jeans and a long, loose cardigan with knee-high riding boots.
Q. My favorite clothing brand or brands are:
A. Nanette Lepore, Kate Spade, Halogen (at Nordstrom), and Classiques Entier (at Nordstrom); B. Makowsky (for purses); Yoana Baraschi, Eliza J., and Shoshanna (for dresses); Via Spiga, Cole Haan, and Sam Edelman (for shoes), although to be honest, like most moms, I rarely splurge on nice clothes for myself these days.
Q. Name up to three celebrities/notable women whose style you admire.
A. Gwyneth Paltrow, Emma Stone, Anne Hathaway
Q. Is your child/children's fashion important to you? If so, describe your approach to dressing your child/children.
Yes – surprisingly so. I thought I would be all about fashion if we had a girl, but I didn't think about it much before my son was born. Now I can't resist buying him an outfit wherever I go! I like to dress him like a "tough" little boy, meaning lots of athletic-themed outfits and pieces with guitars and other rock n' roll motifs. I also love dressing him up like a little prepster in striped or plaid shirts with pockets and jeans – he looks like his dad's "mini-me."
Q. Sarah Wells doesn't think having a baby means the end of her time as a stylish, modern woman. Do you think moms can be fashionable and practical at the same time? What are your best tips?
A. Yes. I think you have to invest in quality, classic pieces that fit perfectly like a black pencil skirt or boot-cut pants, and then amp it up with less expensive, trendier accents in versatile (and easy-to-clean) fabrics and materials. For nursing moms, unique cardigans and easy-to-open jackets are a must! Adding a well-structured purse and pair of heels can take an outfit from "mom" to va-va voom!
Do you know a fashionable mama or mama-to-be?  
Send us an email and we may interview her for an upcoming blog!