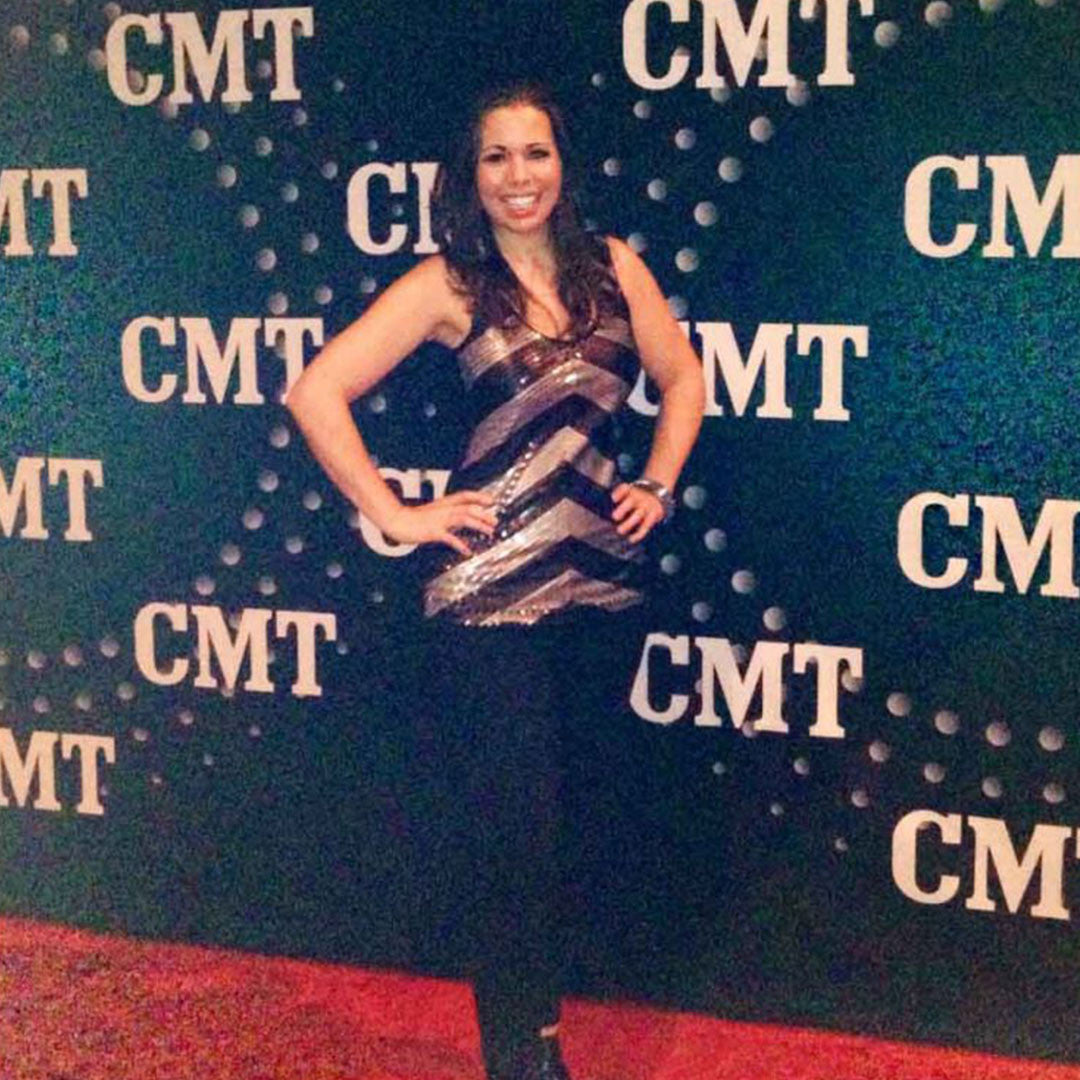 Meet Hannah! 10 Questions for a Fashionable Mom

Q. What is your name, age and profession?
A. Hannah – 33, Artist Relations at APA Talent Agency-Nashville, TN
Q. Is fashion important to you?
A. I appreciate fashion however I do not live and die by it. In the music industry there is an "anything goes" dress code so I can make my own choices. However, I always here my mother in my head while shopping and getting dressed saying "dress the part Hannah!".
Q. Describe your fashion style, likes/dislikes prior to becoming pregnant.
A. Day to night looks with versatility.
Q. What was your maternity style like?
A. Second time around I was very uncomfortable with my pregnancy. Comfort was my top priority! I LIVED in my maternity leggings, flats, and anything comfortable and cute.
Q. Since becoming a mother, how would you describe your style? Has it changed?
A. 7 months post-partum and I am really just starting to feel like my swagger is back. However, washable clothing is key due to the baby that is usually on my hip. Clothing that has a little stretch and also slimming is ideal. Currently I'm shopping for some new staples for the wardrobe that can be mixed and matched with fun accessories.
Q. My favorite clothing brand or brands are:
A. INC for Macy's, Express, Rachel Roy.
Q. Name up to three celebrities/notable moms whose style you admire.
A. Beyonce, Sandra Bullock and Jennifer Garner
Q. Is your child/children's fashion important to you? 
A. I love letting my 4yr old pick out her outfits (ok, I don't really have choice). She recently has
 been putting together some pretty wild looks and has become a trend-setter at pre-school! Letting her express herself gives her a lot of confidence. My 7month old is stuck with whatever I pick out! Which is much easier on me in the mornings. We like to keep it fun and durable at the same time.
Q. Sarah doesn't think having a baby means the end of a woman's time as a stylish, modern woman.  Do you think moms can be fashionable and practical at the same time?
Q. What are your best fashion tips for moms?
A. Finding cuts and styles that flatter you and make you feel good are extremely important. If you love something – buy it! At this point in my life I have found that you have to pay a little more to get the quality of fabric that highlights and forgives at the same time. Also, I am on the hunt for attractive loungewear for when I am home. Looking like a slob all weekend is not OK (well not ALL the time), so I am shopping for clothes that look nice and are comfortable for being in the home/grocery store/running errands ect. Perception is reality!